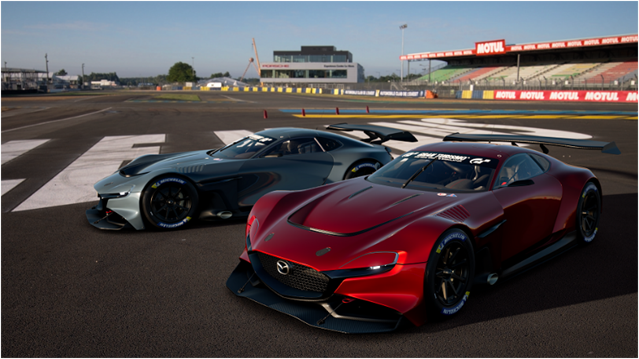 Mazda is a brand that gave birth to some of the most iconic cars in the world. And these cars have graced the roads, show stands, race tracks, manga pages and now games too. Grand Tourismo Sport users will now be able to experience Mazda's virtual racecar, the RX-Vision GT3 Concept. Here are 7 highlights about it.
1. Based on the RX-Vision Concept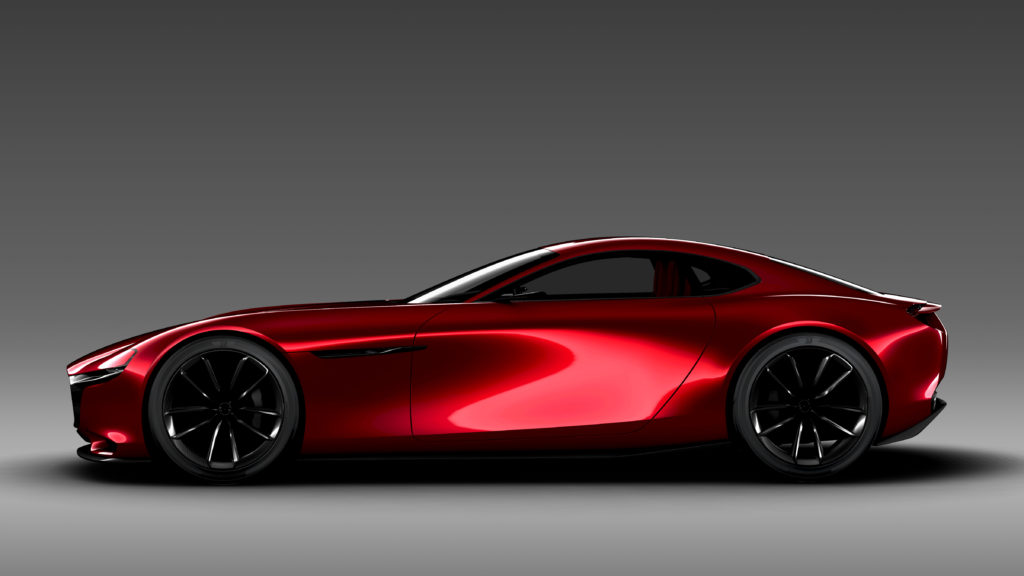 The RX-Vision is as its name suggests, a concept car that promises to be the successor of the beloved RX-7. Its the ultimate example of the Kodo design language, therefore its extremely striking to look at. Add to that the GT3 racing bits like wider fenders, front lip and rear wing.
2. Therefore its RWD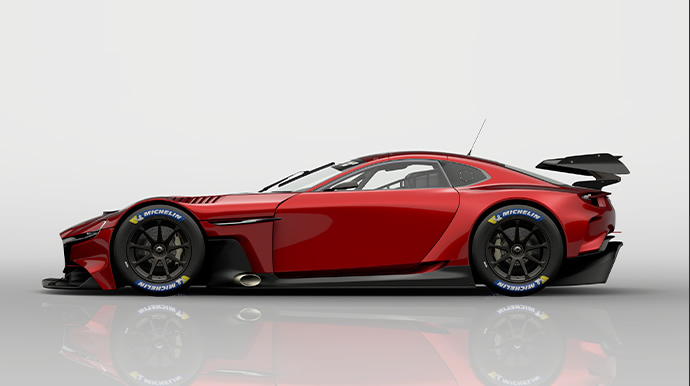 Unlike the equally awesome Furai concept racer, the RX-Vision GT3 is rear wheel drive, with a big rotary unit up front, relatively. So its closer in spirit to the RX-7.
3. And Rotary Powered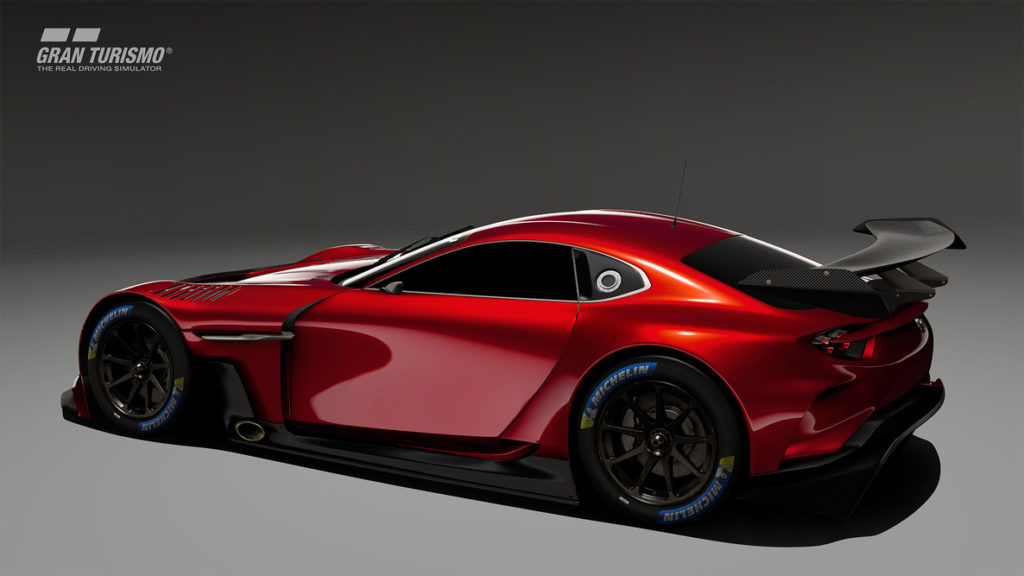 Which steers it even closer to Mazda's original rotary sports car. Just like the 787 Le Mans car, this one is also a 4 rotor unit displacing 2600cc.
4. Which puts out an incredible output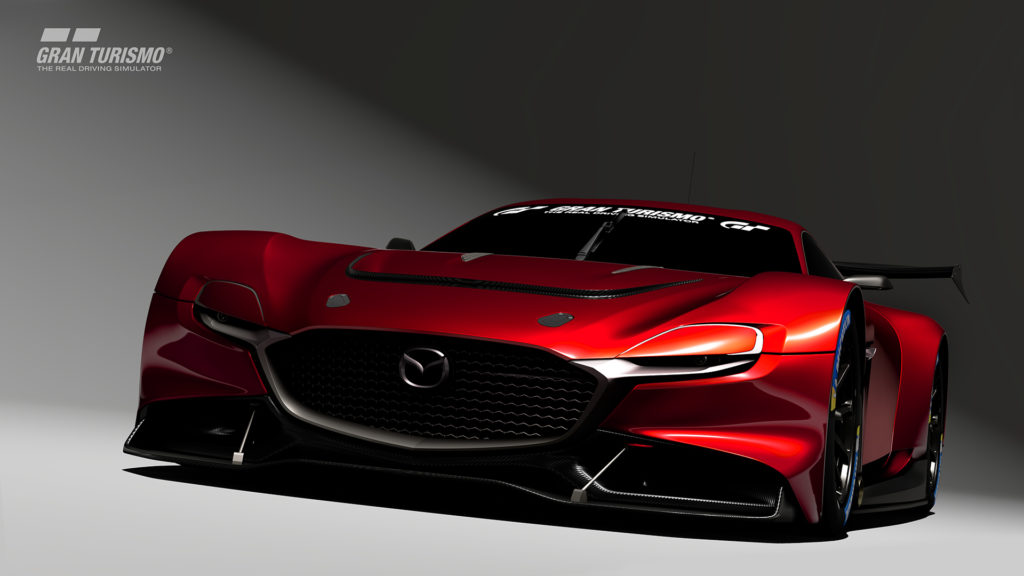 Of nearly 570bhp and 540Nm of torque. Both power figures come in at dizzying heights, in true rotary fashion. Torque comes in at 7500rpm while power comes in at 9000rpm. Its going to be one hell of a sound coming out from those side exhausts.
5. Via a transaxle gearbox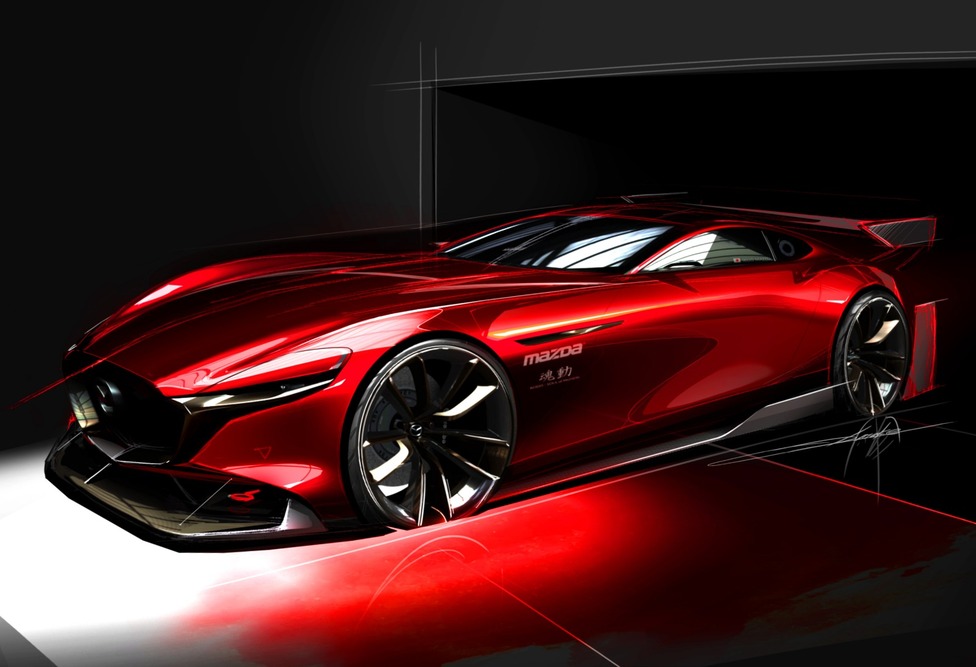 Just like the most exotic front engined supercars, the RV-Vision GT3 has a transaxle gearbox. That means the gearbox is not attached directly to the engine, but sits behind the car, between the rear wheels.
6. WIth rear biased weight distribution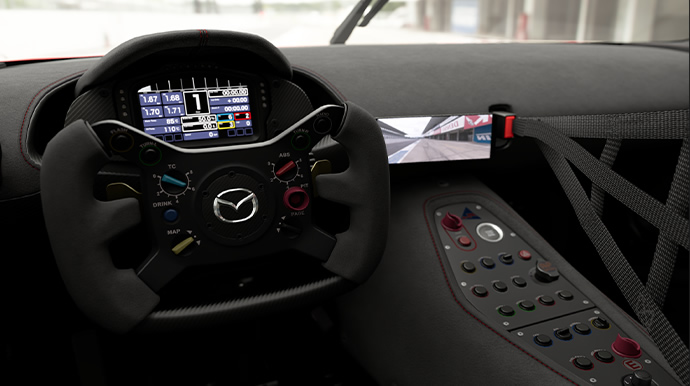 Which is why this virtual racer has a rear biased 48:52 weight distribution. We had experienced the advantage of a rear biased weight distribution while going around the Dato Sagor track in the 997 Porsche Carrera S, with the car becoming perfectly balanced under braking. That would be an advantage on GT Sport.
7. Could go into production?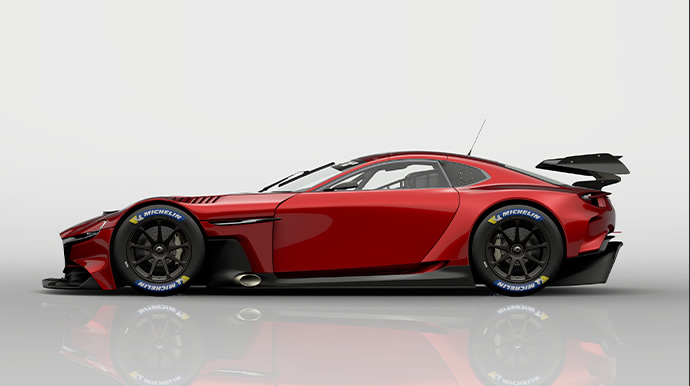 The best thing about the RX-Vision is the fact that it could go into production. And if the road car goes into production, this 9000rpm quad rotor race car could be on the starting grid of a circuit near you.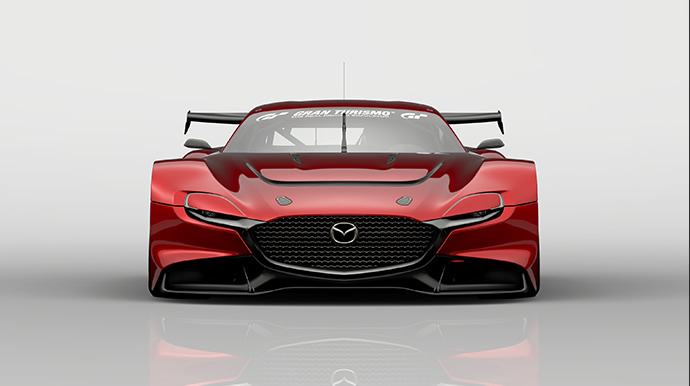 E Sports is big now, especially in the wake of the COVID-19 outbreak. To a point where gaming platforms are used as launchpads for products and talent these days. Going into so much detail on a virtual racecar shows the dedication Mazda is giving to this platform. Also it does fuel the hope that we could see the return of the rotary performance cars in the future.