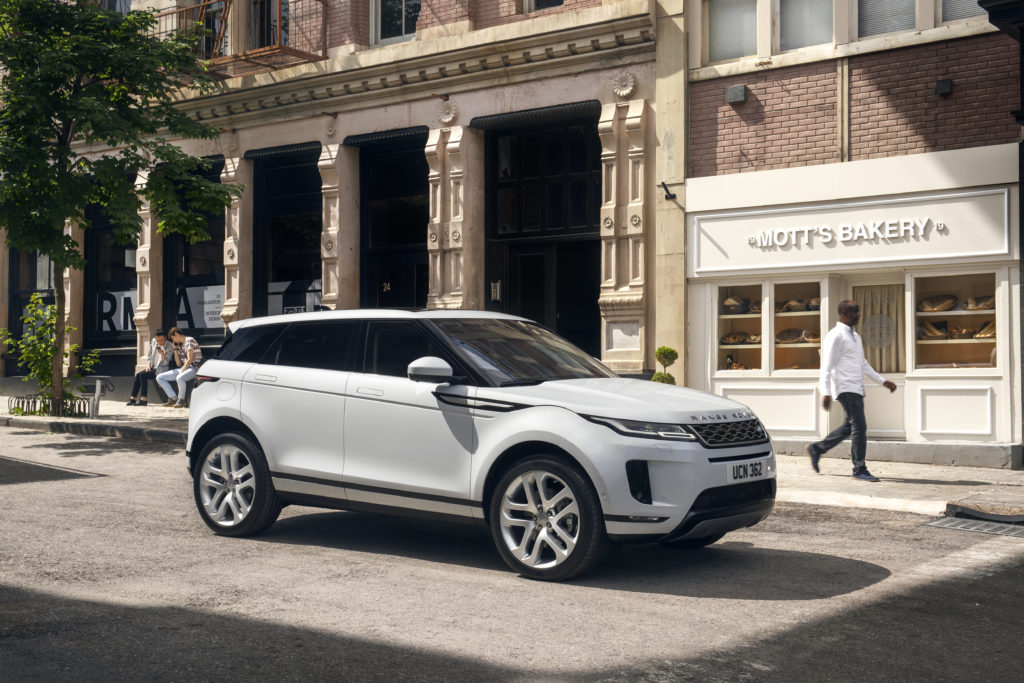 By now many of us have seen the sleek and sexy silhouette of the Range Rover Evoque on our streets, eye-catching and an envious road presence. Jaguar Land Rover Malaysia are set to release and upgraded, updated and more intelligent follow up to the Range Rover Evoque slated for early June 2020, here are 7 spicy things you might not know about the latest take on this captivating designer SUV.
1. Artificial Intelligence in the back.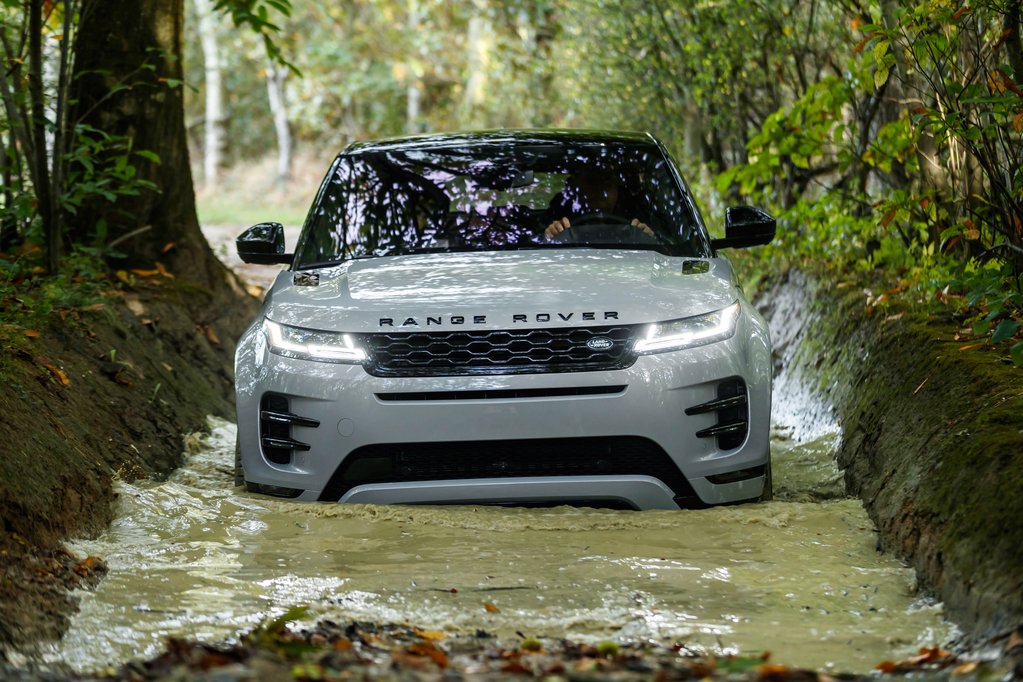 A worlds first when it comes to AI, the new 'ClearSight Rear View Mirror' which aids in rear visibility when compromised by passengers or bulky items, the driver can flip a switch on the underside of the mirror and a camera feed from the top of the car will display what is behind the vehicle in crisp high definition. The screen provides a 50-degree field of vision and superior visibility in low light. An absolute boon in narrow roads and tight parking spaces, we can definitely stand by this.
2. Artificial Intelligence in the front.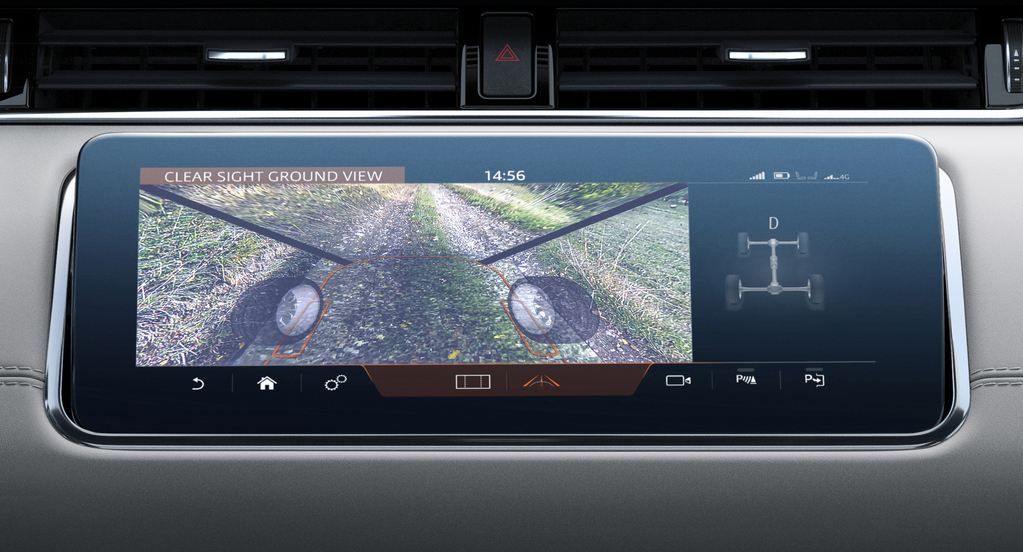 ClearSight Ground View' technology is a new feature designed to allow the drivers to virtually see through the hood and under the front end of the vehicle by projecting a 180-degree view of the ground onto the vehicle's upper touchscreen. This is useful when navigating through tight parking spaces, high city curbs or tackling rough terrains. We've found this to be exceptionally useful to keep track of things which might be too short to see from the elevated driving position, safety is always a priority and this is a step in a very good direction.
3. The First of the Smart Rovers.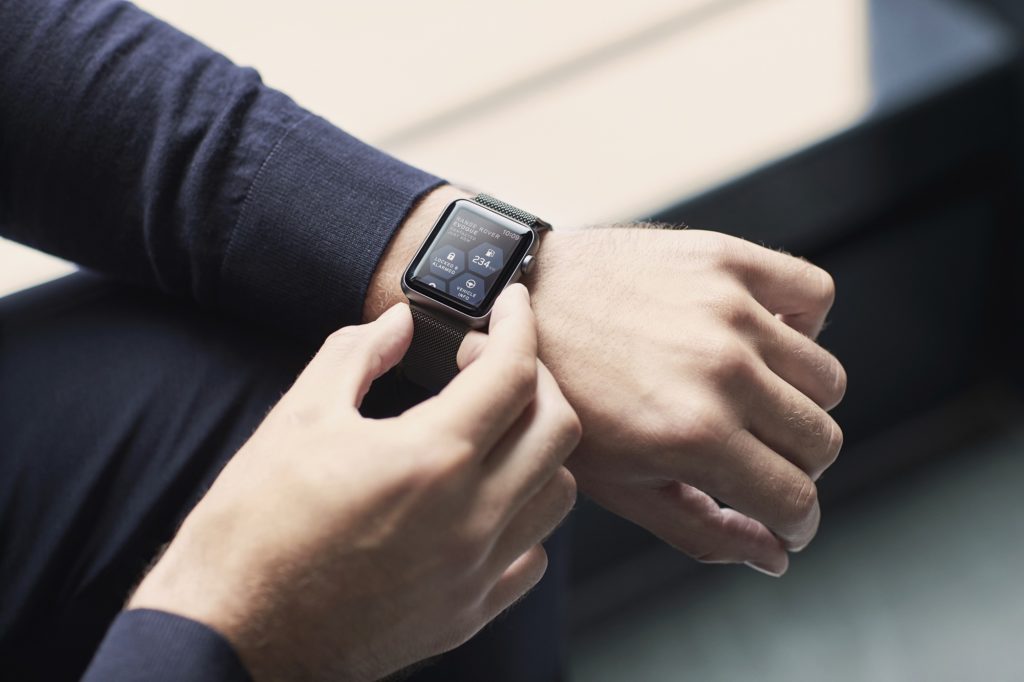 The Evoque is the first to feature Smart Settings, a system which uses artificial intelligence algorithms to learn the driver's preferences. Using this data, it will then automate comfort and driver-specific media settings throughout the drive. The system, using 'self-learning' technology also recognises the driver from their key fob and phone and will thereby set their seat and steering column position on approach, allowing for up to eight profiles to be registered. After a few journeys, the Evoque remembers the driver's preferred temperature settings, media preferences and frequently dialed numbers depending on the time or day of the week. It would be akin to having a cyber assistant keeping you comfortable from engine on to engine off.
4. Intuitive and non-intrusive approach to touch screen media.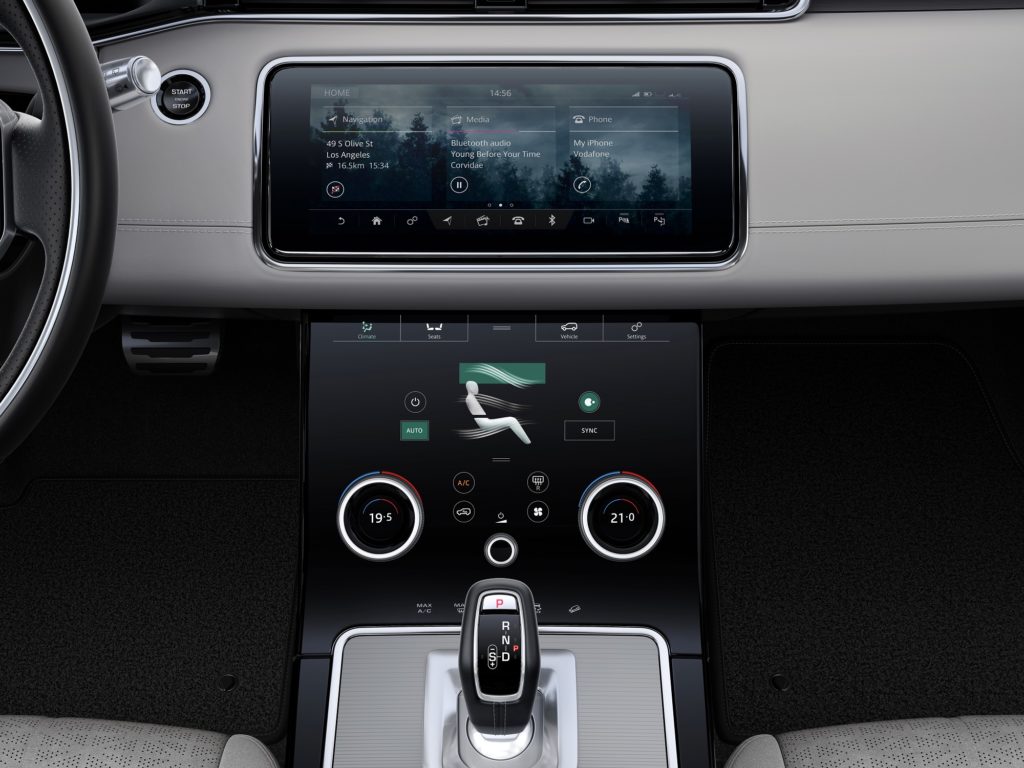 Land Rover's InControl® Touch Pro Duo infotainment system combines two sleek 10-inch high-definition glass touchscreens and a 12.3-inch driver display behind the steering wheel. The result is a beautiful, 'hidden until lit' interior filled with state-of-the-art digital interfaces. This prevents it from being cumbersome or distracting and adds another dash of class to the already classy SUV.
5. More space, less problems.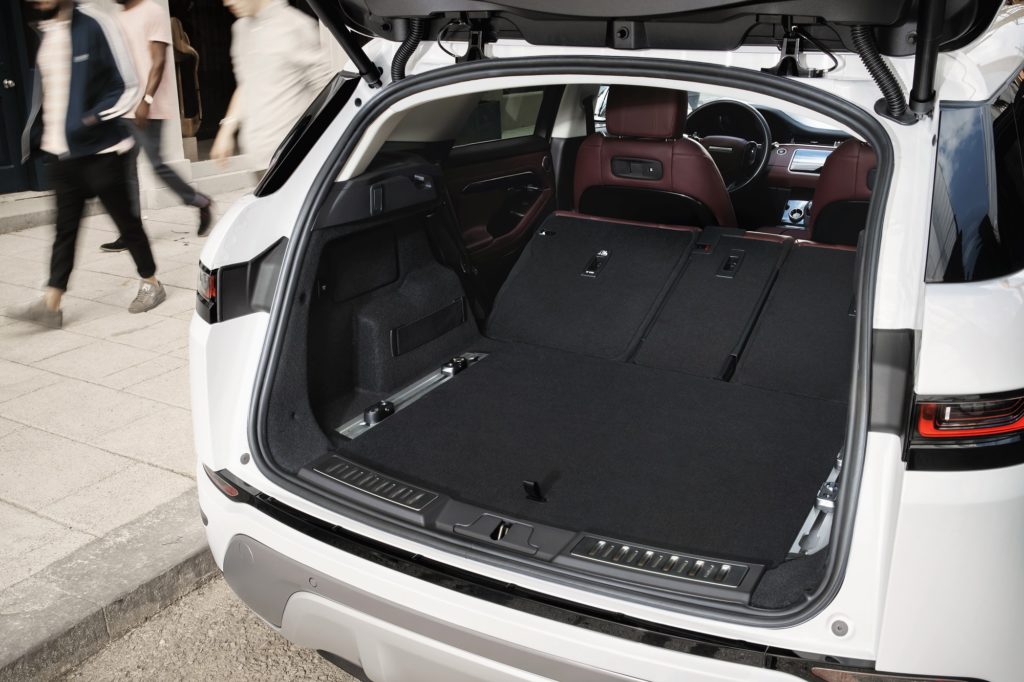 We're happy to inform that new Evoque owners can also expect a much larger and wider luggage space which can easily fit a folded pram or a set of golf clubs. The space could be further increased to 1,383 litres when the flexible 40:20:40 second-row seats are folded. An absolute boon to larger families or carrying more items in general, there is always something to benefit from the option of additional usablke space.
6. Lane Keep Assist and Driver Condition Monitoring Technology.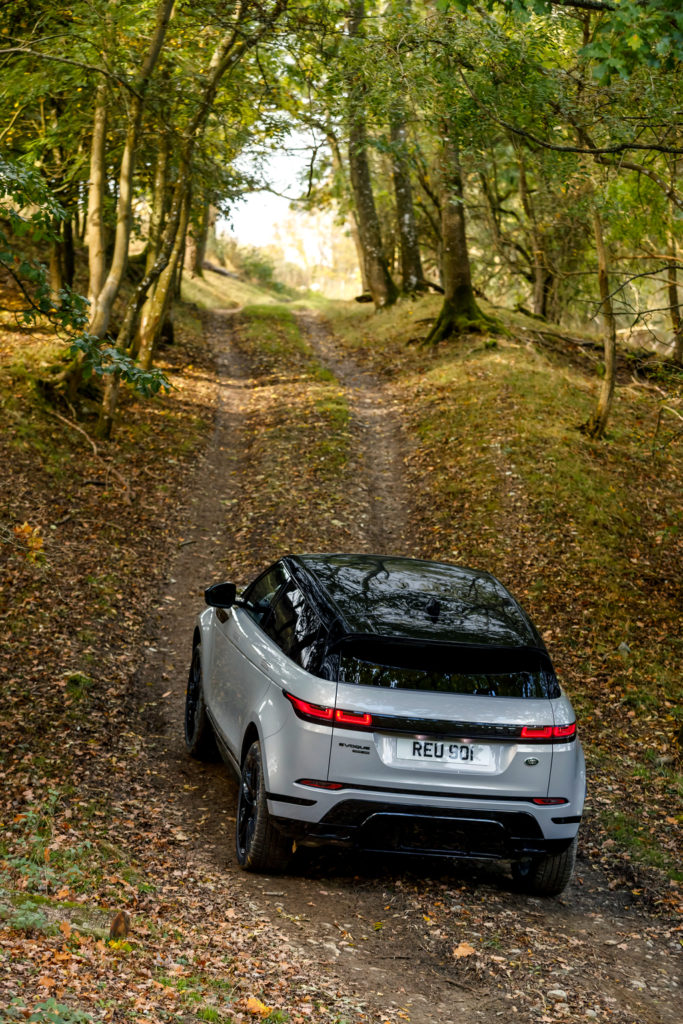 Lane Keep Assist is a new included feature which helps the driver stay in lane by adding necessary steering correction. It initiates a gentle steering input to return the vehicle to its intended position without being shocking or intrusive.There is also the Driver Condition Monitor which is based on the driver's steering inputs. Should the technology detect jerky, non-linear movements that are typical symptoms of an exhausted or over-encumbered driver, it will automatically trigger an audible and visual warning in the instrument cluster to attempt to inform the driver to prevent potential danger.
7. New heart and a one-of-a-kind transmission.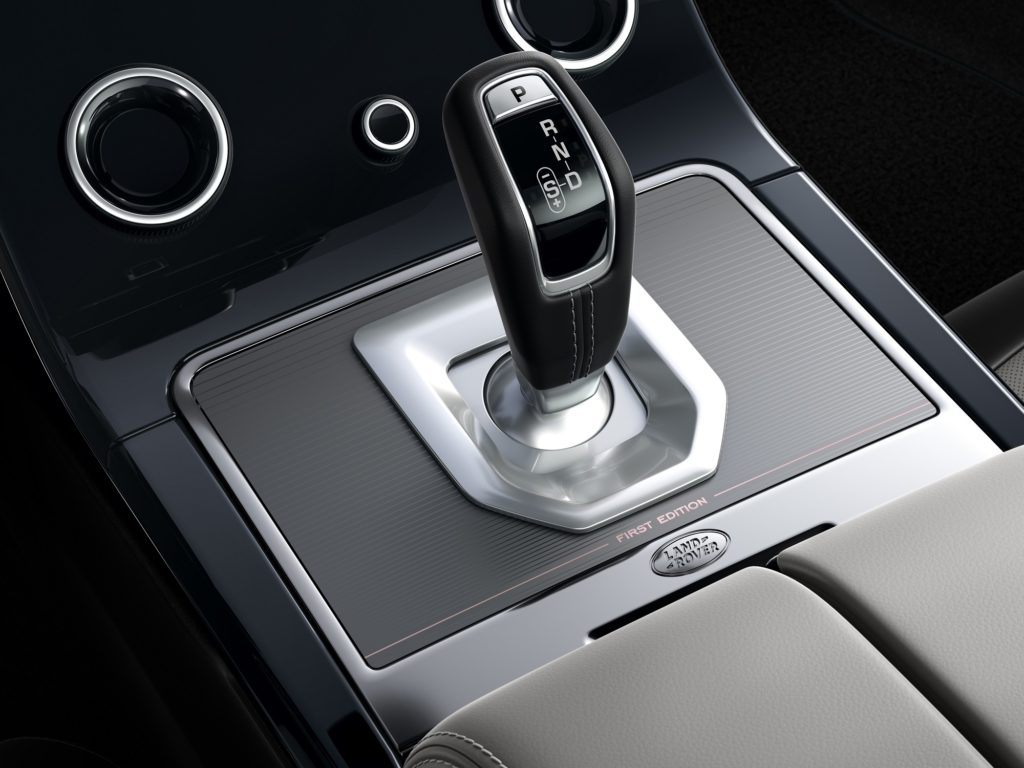 The New Range Rover Evoque features a new 2.0L Petrol Turbocharged Ingenium engine that supplies fast response to throttle demand and a more engaging drive as boost pressure is delivered nearly instantaneously. The Ingenium engine is paired with a state-of-the-art nine-speed automatic transmission which is a ZF 9HP transmission which is the world's first 9-speed auto in a passenger car.What do you think of JLR's newest offering, keep a lookout as the debut is close at hand. We'd love to hear your thoughts on the new tech offered in cars now a days, any other suggestions for cars or topics, reach out to us and let us know!Stay safe everyone and thank you for reading.Written By : Joshua John