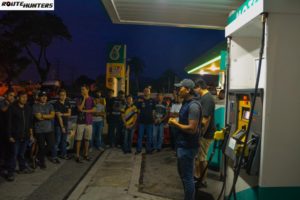 Its always nice to go for a weekend drive with your friends. Its even nicer when they bring in more friends. But it's the nicest when your friends and their friends show up with their nice wheels for the drive!
With the guys from the Fiesta ST group and the 208 GTi group heading the initiative, the list of cars increased from 14 to almost 60 in no time! When Route Hunters received news on this drive, we could not say no. So, at 6.30am on the 27th of Jan 2018, we hopped in a Peugeot 2008 Puretech and drove towards the meet up point for the first Touge Master drive event.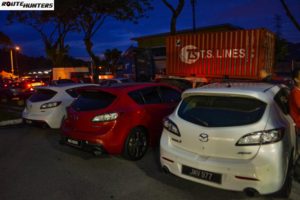 The objective was pretty simple. A nice morning drive via the Ulu Yam road towards Genting Highlands, a Tokyo Drift style carpark parade and then down to Gohtong for lunch. Nothing to proof, just a nice excuse to exercise our respective cars.
We kicked off at 7am from the Sg Dua Petronas, a customary stop for the weekend drivers of Klang Valley. After a safety brief, all the cars rolled out in clusters for safety purposes. The Route Hunters crew were on camera duties so we set off first in the 2008 PureTech.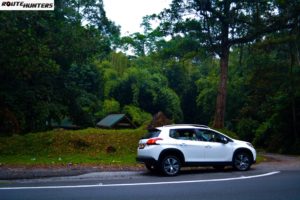 The Ulu Yam road is a fan favorite for many. In fact, that very morning The Breakfast Club was also sharing the road with us, with a much bigger turnout. Ulu Yam is a scenic piece of tarmac with plenty of space, well sighted corners and a great place for first timers to experience the magic of mountain pass or touge driving.
Towards the second half of the drive, after the town of Ulu Yam, the road tightens progressively and things get a little more hectic. This is where the 2008 Puretech truly surprised us. On the steep slopes the 204Nm torque and 6 speed autobox was more than enough to carry out safe overtakes. On the twists the car was tracking true with zero drama. Body roll was well controlled but the grip and composure was plenty from the chassis.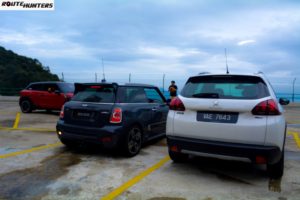 That allowed us to get a clear head start and plenty of time to set up for the drive by shots. It was quite the parade watching a whole lot of Fiesta ST's and MX-5 Mazda's and one really REALLY loud Honda Civic Type R scream past us on this mountain pass.
At the meet up point in Genting Highlands, we had a chance to get close to some of the cars that were there. A cool Works GP mini, a rare Focus ST, an RC swapped 206 Peugeot, it was the hot hatches that were dominating in terms of presence. However, the belle of the ball had to be a clean, almost stock 300ZX. Its so good that it demands a story of its on, but that's for another day!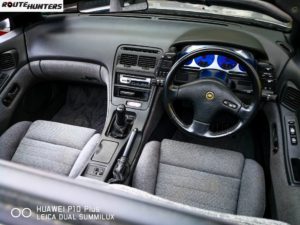 With a congratulatory de-brief and t-shirt distribution, we headed down to the Gohtong Jaya area for a quick brunch before heading home. There's been a surge of interest in such weekend drives amongst enthusiasts in Malaysia. Even us Route Hunters organize such drives, and rightly so with the many wonderful roads we have all over the Malaysian countryside.
Organizers have to be well aware that these roads, although can be fun, can also be very dangerous if not given the respect it deserves. If done well, like how the Touge Master's team had done, these drives can be a tonne of fun. If it becomes a platform to parade and peacock, it will cost us all more than what we signed up for. Kudos to Tarmizi and the rest of the Touge Master team for organzing such a wonderful event. And also thanks to Dato Nordin of CWWorks Motorsports for supporting the event. Here's to the next drive!